Mitzi Morris, DMD, PC is pleased to offer safe and effective Nitrous Oxide dentistry to the residents of Roswell and the surrounding areas. We have dentists who are qualified to use Nitrous Oxide (laughing gas) in the comfort of our dental office.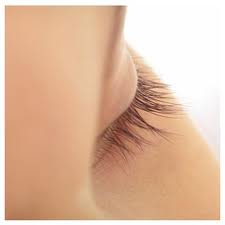 Nitrous Oxide is an excellent solution for patients who fear the dentist or have other medical problems that make it difficult to receive dental care. It is also a good alternative for patients who need extensive dental work and have a limited amount of time or for individuals who are simply looking for a more stress-free dental experience.
Nitrous Oxide for Stress-Free Dentistry
Nitrous Oxide is a colorless, odorless gas that can be inhaled to produce a calm feeling. It is often used in combination with a local anesthetic in order to provide a more comfortable, relaxing, and pain-free dental experience. Patients who opt for Nitrous Oxide often fall asleep and experience some degree of amnesia about what happened during their appointment. While under Nitrous Oxide, your safety will be closely monitored by Dr. Mitzi Morris and our dedicated team of professionals. The effects of nitrous oxide wear off within minutes after your procedure, allowing you to drive yourself home if you wish.
Are you searching for a more pleasant dental experience? If so, you can turn to Dr. Mitzi Morris for the gentle and personal touch that you are searching for when visiting the dentist. You don't have to continue to fear and/or dread going to the dentist. Contact our office today to find out if you are a candidate for Nitrous Oxide dentistry or to schedule an appointment. We look forward to helping you achieve a beautiful, healthy, confident, long-lasting smile.