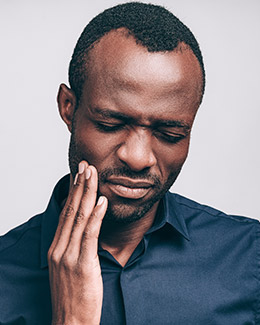 If you have a tooth that is causing serious pain or is a health risk, removal may be the best or only solution. At Mitzi Morris, DMD, PC, our mission is to help our patients obtain optimal oral health through our advanced dental care, including tooth extractions, when needed. Although we prefer to use every option to save a tooth, if a tooth must be removed, we offer a compassionate, caring atmosphere for your procedure to ensure your comfort.
In many cases, a damaged or infected tooth can be saved through repair procedures like root canals. However, if the damage is too deep in the root or the tooth poses a risk to other teeth, our dentist may decide the best option for your health is to remove it. We will always perform a thorough exam and consider all options before recommending that a tooth be extracted. If removal is the best course of action, our team will explain the procedure and what to expect. They will also give you options for sedation to make you more comfortable.
Gentle, Stress-Free Tooth Removal
Most people do not relish the thought of undergoing a tooth extraction. However, this procedure can be completed quickly and without stress at our office in Roswell. We have sedation options, including Oral Conscious sedation, that can ensure you are relaxed and in no pain during your treatment. Dr. Morris will also give you all the necessary information for a quick recovery after your procedure.
While losing a tooth is not ideal, it can be the only option to prevent further dental damage. Wisdom teeth are the most common teeth to be removed voluntarily. However, any tooth could be at risk for removal when damaged. If you must have a front or noticeable tooth removed, we have restoration options available to help you keep your complete smile. Contact Mitzi Morris, DMD, PC today to schedule an appointment and ask about replacement options when you come in for your tooth removal procedure.