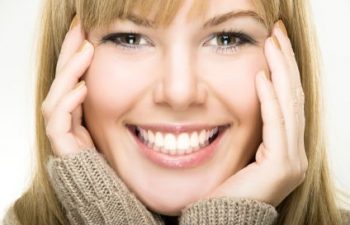 Mitzi Morris, DMD, PC is pleased to offer professional cosmetic dental bonding to the residents of Roswell and the surrounding communities. If you have teeth that are too short, gapped or unevenly spaced, you may be a good candidate for cosmetic dental bonding. This advanced cosmetic dental procedure can be used to change the size or shape of your teeth to create a more symmetrical, space-free smile. It can also be used to mask tooth stains and discolorations that resist professional teeth whitening procedures. Dr. Morris is a highly trained, experienced cosmetic dentist and is extremely qualified to provide cosmetic dental bonding. Using this cosmetic dental treatment, she has improved the smiles of countless patients from Roswell and the surrounding communities North of Atlanta. If you are unhappy with the appearance of your smile, or you think it could be improved, schedule a smile consultation today to find out of cosmetic dental bonding is right for you.
Cosmetic Bonding
When it comes to expert cosmetic dental bonding, you can count on Dr. Mitzi Morris and the dedicated team at Mitzi Morris, DMD, PC. Our goal is to help you achieve the smile you have always wanted: a smile that is healthy, beautiful and confident.
The process of dental bonding involves the direct application of tooth-colored composite resin to fill your teeth. This painless procedure can be completed in a single office visit and can dramatically improve the appearance of your smile. In some cases, dental bonding can eliminate the need for orthodontic treatment, saving you time and money. Although dental bonding may not last as long as crowns or porcelain veneers, it can last for a number of years, with proper care.
If you are interested in achieving a more balanced smile with cosmetic dental bonding, please contact our Roswell Dental Bonding Dentist today to schedule a smile consultation. For you convenience, our office accepts credit card payments and we also offer financing through CareCredit. We look forward to helping you achieve your best smile.