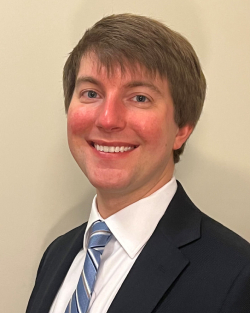 Dr. Ron Durie (Dr. D) grew up in Marietta, Georgia. He attended the University of Georgia, where he graduated with a degree in psychology and a minor in biology. While at UGA, he spent much of his time as a member of various community outreach programs, which ultimately inspired his decision to pursue a career in dentistry. Following his time in Athens, he subsequently attended the University of Louisville School of Dentistry in Kentucky.
While in Louisville, his passion for serving others continued in the form of providing care to underserved populations throughout Kentucky, educating younger generations about the importance of oral health, and mentoring prospective dental students. Since finishing his graduate studies, he has worked in both rural and urban settings in Georgia, providing a variety of services to a diverse background of patients.
Dr. D prides himself on his commitment to quality care in a calm and relaxed manner. He understands the importance of trust in the doctor-patient relationship, and firmly believes in open and honest communication throughout the treatment process. He participates in continuing education programs in order to keep pace with emerging technology and techniques. Additionally, he maintains active membership in the American Dental Association and Georgia Dental Association.
Outside of the office, Dr. D resides in Roswell with his wife Marian and their dog Zoe. Together, they enjoy exploring various walking trails and restaurants around the area. Beyond cheering for the Georgia Bulldogs and Atlanta Braves, he is also an avid reader and Netflix watcher, and is always looking for recommendations on the next best show to watch!