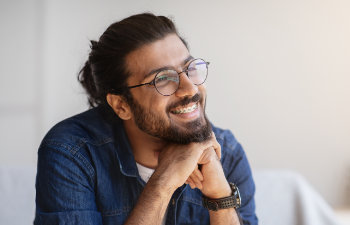 At the office of Dr. Mitzi Morris, we see many patients make the mistake of thinking that they can skip their routine dental visits when they are seeing their orthodontist on a frequent basis. If you're currently undergoing orthodontic treatment, it's essential to understand that regular dental visits with us are still necessary. In fact, they are more important than ever! Here is a closer look at why you should continue seeing your dentist throughout your orthodontic journey and how it contributes to maintaining a healthy smile.
Oral Hygiene Maintenance
Orthodontic appliances, such as braces or aligners, can create additional spaces for plaque and food particles to accumulate. Without proper oral hygiene practices, these areas can become breeding grounds for bacteria, leading to tooth decay, gum disease, and bad breath. Regular dental visits allow us to thoroughly clean your teeth, remove plaque buildup, and ensure your oral hygiene routine is effective, even with orthodontic appliances.
Monitoring Tooth and Gum Health
Orthodontic treatment involves the movement and alignment of your teeth, which can sometimes impact their health. Dr. Morris is a dentist that plays a crucial role in monitoring the condition of your teeth and gums during orthodontic treatment. We will examine your mouth for any signs of tooth decay, gum inflammation, or other oral health issues. Early detection of problems allows for timely intervention, preventing potential complications and ensuring the success of your orthodontic treatment.
Preventing White Spots and Decay
Improper oral hygiene during orthodontic treatment can lead to the development of white spots on your teeth, also known as enamel demineralization. These white spots indicate the beginning stages of tooth decay. By visiting our Roswell dentist regularly, we can provide guidance on maintaining proper oral hygiene, recommend appropriate products for preventing demineralization, and provide preventive treatments such as fluoride application or dental sealants to protect your teeth.
Overall Dental Health Assessment
While orthodontic treatment focuses on tooth alignment and bite correction, your overall dental health should not be neglected. Regular dental visits allow Dr. Morris to assess the health of your entire mouth, including your gums, jaws, and other oral structures. They can identify any underlying issues, such as gum disease or temporomandibular joint (TMJ) disorders, which may impact your orthodontic treatment or require separate intervention.
Schedule Your Routine Dental Checkup Today
Maintaining regular dental visits during orthodontic treatment is essential for preserving your oral health and achieving a healthy, beautiful smile. By prioritizing dental visits alongside your orthodontic appointments, you ensure comprehensive care and maximize the benefits of your treatment. Remember, a partnership between your dentist and orthodontist is key to achieving the smile you've always dreamed of while maintaining excellent dental health throughout your orthodontic journey. Call Dr. Mitzi Morris in Roswell today to learn more.