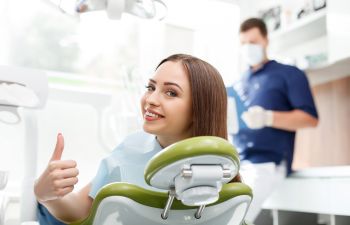 It's time to head back to school! As you take the time to purchase the perfect binder, backpack or first day of school outfit, we invite you to also carefully consider the right snacks that you'll send with your child each day. What your child requests and what is best for their teeth don't always align when it comes to snacks. However, during the school day it is important to fuel your child with food and drinks that fuel their mind and body without damaging their smile.
Here are some guidelines to help you choose dental-friendly back-to-school snacks this year.
Snacks to Avoid
High-Starch Carbs. Carbohydrates are hard to completely avoid when it comes to school snacks. However, there are some carbs that are better than others. In general, the less refined the starch, the less likely it is to cause decay. Consider whole-wheat crackers and breads as a lower starch and more dental-friendly carb option.
Sugary and Sticky. While you probably know not to send candy to school, there are some seemingly healthy snacks that can be equally detrimental to your child's teeth. Stay away from sweetened cereals and pastries that can cling to your child's smile and contribute to tooth decay. In addition, try to avoid gummies, raisins and other dried fruits. If the food item lists high fructose corn syrup as the first ingredient, put it back on the shelf!
Dentist-Approved Snacks
Dairy Items. Snacks in the dairy food group are typically a win-win for dentists and kids. The calcium in dairy can support strong teeth and gums and even protect against cavities. Dairy is also low in acids and sugar, which are the two primary dental threats. Best of all, your kids won't have to sacrifice flavor. Stock up on string-cheese and yogurt and feel good about what your child is eating at school.
Crunchy fruits and veggies. Fresh fruits and veggies are excellent for pediatric dental health. Produce like carrots and celery not only contain enamel-boosting vitamin A, but the act of chewing these veggies can provide a healthy scrubbing for the teeth and gums. Fresh fruits may contain sugar, but their high water content can help dilute any harmful effects on the teeth.
Do You Need a Back-to-School Pediatric Dentist?
Keep in mind that when your child eats a snack at school, they are probably not brushing their teeth afterwards. The sugars and acids can linger on their teeth for several hours out of the day. Therefore, explain to your kids the importance of eating dental-friendly foods and how that can help them avoid unplanned visits to the dentist during the school year. For more tips on how to protect your child's teeth and gums or to schedule a routine pediatric dental visit, please call Dr. Mitzi Morris in Roswell.