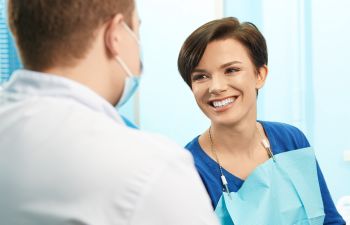 At any given moment of the day, bacteria can be found in your mouth. A visit to the dentist, even if it just involves a simple cleaning, may allow that bacteria to enter your bloodstream and potentially travel to the heart. For most patients, a strong immune system and healthy heart wards off any potential threat of infection. However, for those that have certain heart conditions, this intruding bacteria can be dangerous. Antibiotic pre-treatment, also known as antibiotic prophylaxis, is therefore recommended for individuals who are at risk.
Antibiotic prophylaxis simply means you'll take a prescribed antibiotic before your scheduled dental visit. This ensures your body is able to fight off any infection that may threaten your heart. While the guidelines for antibiotic prophylaxis has changed significantly in the past few years, there are still a small number of patients who require this extra step when seeing the dentist.
The American Heart Association has issued guidelines that identify people who need to take an antibiotic prior to dental treatment, which can include a routine cleaning or major procedure. According to the guidelines, antibiotic prophylaxis should be considered for those with:
Artificial heart valves.
A history of an infection of the lining of the heart or heart valves known as infective endocarditis, an uncommon but life-threatening infection.
A heart transplant in which a problem develops with one of the valves inside the heart.
Heart conditions that are present from birth, such as:

Unrepaired cyanotic congenital heart disease, including people with palliative shunts and conduit.
Defects repaired with a prosthetic material or device—whether placed by surgery or catheter intervention—during the first six months after repair.
Cases in which a heart defect has been repaired, but a residual defect remains at the site or adjacent to the site of the prosthetic patch or prosthetic device used for the repair.
Have questions about whether or not you should be taking antibiotics before your dental visit? Give us a call. At the office of Dr. Mitzi Morris, we always want to know about the medical conditions that exist outside of your mouth because your oral health is strongly linked to your overall health. Antibiotic prophylaxis is a simple step that can prevent serious cardiac infection.