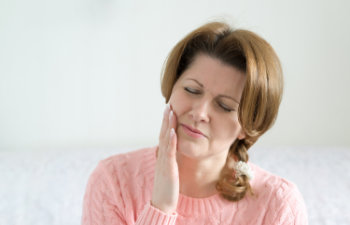 A dental abscess is a painful infection that forms in the tooth or the surrounding gum tissue. It typically develops as a result of a bacterial infection that has spread to the root of the tooth or into the gum tissue. Due to the extreme discomfort, it is hard to ignore a dental abscess. However, if you are avoiding or delaying treatment because you think it will resolve on its own, you are probably wrong. All dental abscesses need to be treated by a dentist. At Mitzi Morris DMD, we are qualified to treat dental emergencies such as a tooth abscess or other sudden infection or injury in the mouth.
What are the Symptoms of a Dental Abscess?
Symptoms of a dental abscess may include severe toothache, swollen gums, fever, and difficulty swallowing. To relieve these disruptive symptoms, Dr. Morris will typically need to drain the pus and infection from the affected area, as well as prescribe antibiotics to help clear the infection. If left untreated, a dental abscess can lead to more serious health complications, so it is important to call our Roswell dental clinic as soon as possible if you have symptoms of a dental abscess.
Steps to Take if You Suspect an Abscess
If you suspect that you have a dental abscess, it is important to seek dental care as soon as possible. Here are some steps you can take:
#1 Schedule an appointment with Dr. Mitzi Morris: Contact a trusted dentist immediately and explain your symptoms. Dr. Morris will work hard to see you on the same day, especially if you are experiencing severe pain.
#2 Take pain relievers: Over-the-counter pain relievers like ibuprofen or acetaminophen can help alleviate the pain while you wait for your appointment.
#3 Rinse your mouth: Gently rinse your mouth with warm saltwater several times a day to help reduce swelling and alleviate pain.
#4 Avoid certain foods: Avoid hard, crunchy, or spicy foods that may aggravate the abscessed area.
#5 Practice good oral hygiene: Brush and floss your teeth regularly to help prevent further infection.
#6 Follow your dentist's recommendations: Dr. Mitzi Morris may recommend antibiotics, drainage of the abscess, or a root canal treatment. Follow our recommendations closely to ensure a speedy recovery.
What Can Happen If a Dental Abscess is Left Untreated?
Not treating a dental abscess can lead to serious health consequences, including those that threaten your comfort, your smile and your overall health:
Spread of Infection
If left untreated, the infection can spread to other parts of the body, including the jaw, neck, and even the brain. This can result in life-threatening conditions like sepsis or meningitis.
Tooth Loss
A dental abscess can cause damage to the tooth and its surrounding structures, which may lead to the loss of the tooth.
Bone Loss
If the infection spreads to the jawbone, it can cause bone loss, which can affect the stability of the teeth and require more extensive dental treatments.
Chronic Pain
The pain associated with a dental abscess can become chronic if left untreated and may require more aggressive treatment in the future.
Weakened Immune System
Chronic infections, like dental abscesses, can weaken the immune system and make you more susceptible to other infections and illnesses.
Damage to Neighboring Teeth
If the infection spreads to neighboring teeth, it can cause damage and infection to those teeth as well.
Are you worried that you have an abscessed tooth? Call Dr. Mitzi Morris as soon as possible so that we can help prevent these potentially serious consequences. Our Roswell dental clinic offers full service dental care to patients of all ages, including emergency dental services when you need us most.