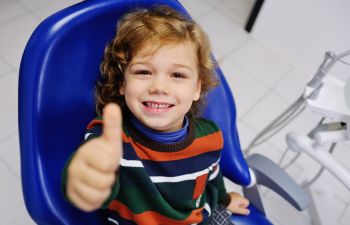 Treating the youngest members of your family is something we look forward to at the office of Dr. Mitzi Morris. While our office is equipped to care for adults, you'll find that we offer special amenities for kids too. We pride ourselves on being a dental practice where your entire family can feel at ease. When it comes to pediatric dentistry, Dr. Morris can treat toddlers and teens and every child in between. Our gentle and educational approach to children's dental care is one you'll appreciate.
As a parent, it is always your right to choose the dentist that will treat your child. However, for the best experience possible, we urge you to consider a pediatric dentist who can offer the following:
Uses Modern Technology

Modern dental equipment and advanced technology can often make dental treatments more comfortable and faster, which are two very important aspects of dentistry for a pediatric patient. This includes modern treatment techniques in preventive and restorative care for your child's teeth, including cleanings, x-rays, sealants, fluoride treatments and fillings.

Easy to Talk To

A major part of pediatric dentistry is education, or teaching a child how to achieve good oral health. This should include using kid-friendly and non-threatening language to teach them about brushing habits and dietary choices at home as well as the important link between a healthy mouth and a healthy body. It is important that your child feels comfortable talking to their dentist and can understand the way the dentist talks to them in return when explaining procedures.

Makes Dental Visits Positive and Rewarding

One of the single most important aspects of pediatric dental care is establishing a positive association with dental care for young patients. This can help them take care of their mouth as they grow older and attend routine dental visits without fear or dread. Many of the adult patients who avoid the dentist are ones that had a poor experience with a dentist as a child.
To learn more about our special approach to pediatric dentistry at the office of Dr. Mitzi Morris, please call our Roswell office today. We love caring for growing smiles!