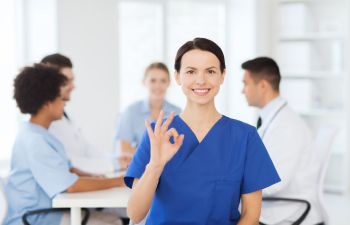 You've likely heard the term since learning about dental care as a child. You know plaque is harmful and it's something you need to remove from your smile. But how much more do you know? What actually is plaque?
Unless you've just brushed your teeth, you can probably feel plaque if you run your tongue along your teeth. It feels like a thin fuzzy film. Plaque is a clear, sticky substance that can develop throughout your body. When plaque builds up on the arteries, it inhibits proper blood flow and can cause serious heart problems. However, when this substance occurs in the mouth, your oral health is at risk. Plaque is an essential ingredient for decay, infection and disease!
To understand plaque further, it is helpful to know exactly how or why it forms in the first place. Plaque is made when an abundance of bacteria combines and reacts to the sugars of the foods and drinks you consume. When food particles are left behind in your mouth, the bacteria go to work to try and break them down. It is a valiant effort that essentially backfires because the process produces acids that are harmful to your tooth enamel. Not removing this acid-laden plaque can lead to cavities and gum disease.
What happens to plaque over time? The trouble with plaque is that it will eventually harden into tartar. Once plague converts to tartar, only a professional dental cleaning can remove this stubborn buildup. The best defense you have against plaque is to brush and floss on a daily basis and see your dentist every six months.
At Mitzi Morris, DMD, we perform thorough dental cleanings that remove plaque and tartar before they cause harm. However, doing your part at home can greatly reduce your time in the dental chair and help you avoid costly dental treatments.