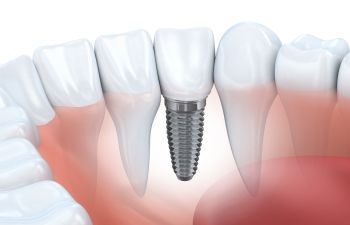 When it comes to replacing a missing tooth, dental implants are the top choice. Unlike a dental bridge or denture, dental implants are anchored into your jawbone just like real teeth. Though the upfront procedure is more time-consuming and costly than other restorative dental procedures, implants provide a permanent, easy-to-maintain solution towards a healthy and confident smile.
One of the leading advantages of dental implants is their exemplary success rate. However, success doesn't come automatically. Besides electing a skilled implant dentist, there are several qualifications that need to be met on behalf of the patient if you want your dental implant to mimic the stability and comfort of a real tooth.
How Dental Implants Work
Dental implants are surgically placed into the jawbone. Over time, the titanium implant post will fuse to the surrounding bone (osseointegration) and form an artificial tooth root for the implant restoration that is attached on top. While the implant restoration (crown, bridge or denture) may get all the attention, it is really the underlying implant that makes this tooth replacement method so remarkable.
Do You Have What It Takes?
The success of a dental implant relies on optimal healing and a strong foundation, which means the following qualifications should be met for patients to reap the most success:
Good overall health
Free of gum disease
Adequate jawbone density and height
Sufficient gum height (no gum recession)
No smoking or using other tobacco products
Well-managed underlying medical conditions (such as diabetes or osteoporosis)
The above factors are likely to influence either your ability to heal after implant surgery or the foundational support for the implant to be placed. When healing is compromised or there is not enough bone and tissue to surround and support the implant, patients can experience implant instability and/or failure. The good news is that bone grafting and other treatments can be performed to qualify patients for dental implants – so don't count yourself out!
Contact an Implant Restoration Dentist
At Mitzi Morris DMD, we proudly offer dental implant restorations and dental implant repairs in Roswell. If you have questions about dental implants or have an implant that is feeling loose or uncomfortable, please call our office today.