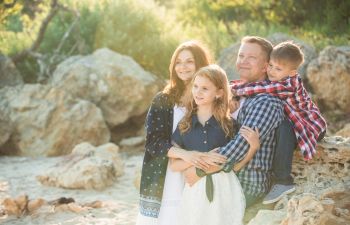 There's certainly a lot of discussion about the dangers of sun exposure. However, sunlight provides an important component for a healthy smile. Vitamin D may be just as essential as calcium for healthy teeth and bones, according to studies published in a recent issue of the Journal of Periodontology. Vitamin D is a nutrient that our bodies naturally make, but we need sunlight to do it. Although you can certainly get your Vitamin D through supplements or certain foods, research tells us that sunlight is the best way to obtain this powerful nutrient when it comes to supporting oral health.
How does Vitamin D benefit your smile?
Like calcium, vitamin D reduces bone resorption. Therefore, if you are deficient in these vitamins, you are at a higher risk for bone loss and increased inflammation. Since inflammation is a major symptom of gum problems, your daily dose of Vitamin D may be preventing periodontal disease. We know that periodontal disease can affect your overall health, cause premature birth in pregnant women and lead to tooth loss if left untreated.
How much is enough?
If you are aiming to get the recommended amount of Vitamin D from sunlight, try to spend about ten to fifteen minutes in the sun at least two times per week. If this is unrealistic or you live in an area with limited sun exposure, ask your doctor about Vitamin D supplements or eat foods such as milk ,eggs or tuna fish. It is very important to realize that you still need to use sun protection. Even the most effective sunscreens allow enough UV exposure for your body to make Vitamin D.
Just like other parts and functions of your body, your teeth and gums require certain nutrients to stay healthy. If you are experiencing chronic gum problems or bone loss, ask your dentist about the possibility of Vitamin D deficiency.