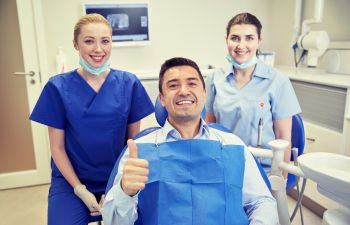 While there are some celebrities who embrace the gap between their two front teeth, most patients consider this unsightly space as bothersome and unattractive. Fixing your front tooth gap, however, may not be as complex or costly as you may think. Depending on the cause and size of your dental gap, there is more than one way to close this space and help you regain a confident smile.
Every patient is unique. This is especially true when it comes to cosmetic dentistry and front tooth gaps. Therefore, you may not benefit from the same treatment as your friend or family member with a front tooth gap. A cosmetic dentist will consider the following factors when determining the best method of correction:
Size of the gap
Condition of the adjacent teeth
Presence of other alignment issues
Missing teeth
Habits that may have caused the gap
In all cases of cosmetic dentistry, it is important to first protect and consider the health of the teeth before making aesthetic improvements. If your alignment and dental health are in check, the size of your tooth gap becomes a primary consideration for how we treat it. It may be as simple as cosmetic dental bonding to build up the sides of the adjacent teeth or as complex as replacing a missing tooth with a dental implant. Here are some of the possible options for closing gaps within the front teeth:
Are you covering your mouth or closing your lips to hide your tooth gap? Does this noticeable tooth space make you talk differently or trap food often? Call Dr. Mitzi Morris in Roswell. We offer a broad range of cosmetic dentistry options to fix your front tooth gap. Your solution could be quick and affordable!