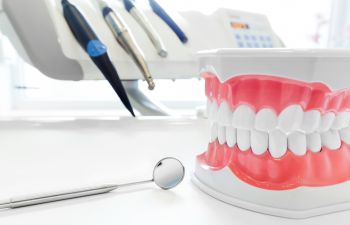 Gum recession is a process in which the margin of the gum tissue wears away or pulls back to expose more of the tooth roots. Receding gums are more common on the bottom front teeth, but can occur anywhere in the mouth. This oral health condition can be an aesthetic threat, creating the appearance of long teeth or an unsightly smile line. However, receding gums can also cause some disruptive sensitivity or bleeding in the teeth and gums. In severe cases, patients can experience tooth loss as bacteria multiplies beneath the gum line and causes bone recession.
The gums are the foundation of your smile. It is important to find out why your gums may be receding, as this is the first step of successful treatment. Gum recession can occur from a wide variety of factors, including the following:
Brushing teeth with excessive force
Using a hard or medium bristle toothbrush
Tooth grinding (bruxism)
Gingivitis
Gum disease
Genetic predisposition
Hormonal changes during pregnancy
Prescription medications
Ill-fitting partial dentures
Poor dental hygiene
Smoking/tobacco product use
Treating your gum recession is directly based on the reason they are shrinking back or pulling away. For many, it involves a simple change in lifestyle habit, such as limiting tobacco use or brushing with a softer toothbrush. However, there are times in which professional dental treatment is necessary. This may involve one of the following:
Deep cleanings to reverse gum disease
Regenerative treatment (gum tissue graft)
Altering a denture or oral appliance to relieve pressure on gum tissues
Protective mouthguard to prevent bruxism
Don't ignore you receding gums. Chances are, it will only get worse over time. Contact Dr. Mitzi Morris today to learn more about treating gum recession in a comfortable, patient-centered environment.