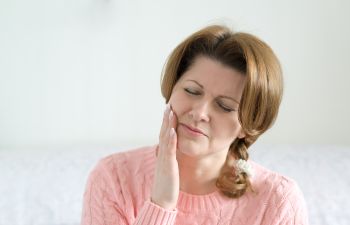 Your teeth are remarkably strong. In fact, the force of your bite can produce nearly 168 pounds at your second molar, and a total bite pressure of about 5600 pounds per square inch! With pressures so extreme, it is not surprising to learn that your teeth are made from the strongest substance in your entire body. They are uniquely designed to bite off, chew and grind the hardest of foods. Unfortunately, your teeth are not exempt from damage.
Whether it is an unexpected hard fall or a mouth injury during sports, teeth can fracture under certain circumstances. In fact, they can even crack or chip when chomping down on hard foods. Patients that grind their teeth are even more susceptible to tooth fractures.
The severity of the fracture guides the appropriate treatment. If your fracture is limited to the enamel of your tooth, or its outermost layer, you may feel little to no pain. If it is not an aesthetic issue, you may even be tempted to ignore it. Not so fast! Even small cracks in your tooth enamel can create places for bacteria to accumulate and cause decay. Plus, treating a crack or small chip in a tooth is simple. Most cases involve simple dental bonding or a tooth-colored filling material to properly restore the tooth.
If the damage is more extensive or penetrates the inner layers of the tooth, a dental crown may be needed to repair it. In such circumstances, you may feel sensitivity or pain when biting down. Sensitivity to hot and cold temperatures is a key indicator that your tooth fracture needs immediate attention because the inner structures of the tooth (where the nerves reside) are likely compromised. A root canal may then be required to eliminate infected or damaged tissues of the tooth.
At Mitzi Morris, DMD, we have the ability to provide all types of treatments for tooth fractures, whether your tooth has a hairline crack or it is so injured that it needs extraction. If you have suffered a tooth injury, don't ignore it. The sooner you seek treatment, the more conservative, comfortable and cost effective your repair will be!