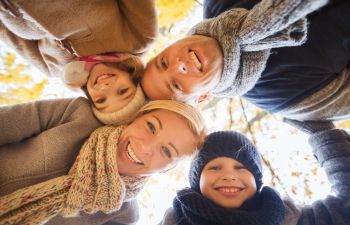 Keeping your child healthy means adhering to a myriad of recommendations and following an expansive list of rules. We know it can be intimidating. However, paying attention to your child's dental health can go a long way in protecting both their smile and their overall health. You may be familiar with the importance of brushing and flossing each day, but here are some other key rules to follow to keep your child's smile at optimal health:
Schedule that first dental visit early. Medical and dental experts recommend that your child should have their first dental check-up at the time their first tooth erupts, or no later than their first birthday. This initial visit is designed to help them become comfortable in the dental office, educate the parent and screen for conditions that could cause problems later on.
Make it count. There is a reason that dentists suggest brushing for two minutes, twice a day. If your child learns this early, it will be easy for them to continue this brushing duration through their teens and adulthood. Get creative and play a game or song until two minutes are up. You can even explore dental apps for kids that have a built-in timer.
Fluoride is your friend. Your child's teeth need fluoride. Make sure you choose fluoride toothpaste as well as discuss any additional fluoride needs your child may need.
Only water by the bed. Whether you have a baby or a teenager, there should only be water to reach for if they get thirsty during the night. Babies who take a bottle to bed (breast milk or formula) are at a much greater risk for tooth decay.
Don't back off too soon. While your child may insist on brushing and flossing on their own, the task can be too difficult for a child who hasn't developed the dexterity and coordination just yet. As a rule of thumb, don't let your child go solo on their oral hygiene until they have learned to tie their own shoes.
Keep it positive. It's your job to keep dental care a positive task and experience, especially when it pertains to preventative care. Waiting until your child is suffering from pain or might need a filling or extraction to visit the dentist can set them up for a negative association with dentistry for life.
If you feel guilty about your parental task thus far when it comes to your child's dental health, don't give up. It is never too late to seek the oral care your child needs to have a bright, healthy and confident smile.