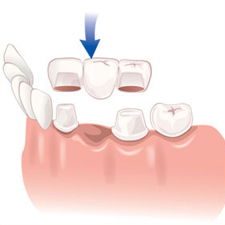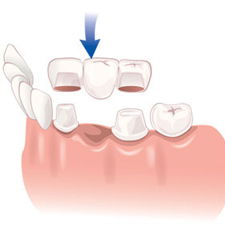 Your adult teeth are meant to last a lifetime. Unfortunately, this doesn't always happen. Teeth may need to be removed when damage is too extensive to repair, such as after accidental trauma or when there is severe infection or decay. Regardless of how you lost your tooth or where it is in your mouth, it needs to be replaced. The human body doesn't grow new adult teeth, however, your mouth still needs each and every tooth in your smile. Not replacing missing teeth can lead to several setbacks within your dental health, physical appearance and overall well-being.
Restorative dentistry is the niche field of dentistry that focuses on replacing missing teeth. With today's advancements in technology and materials, patients have options in prosthetic teeth that look, feel and function just like natural teeth. Depending on your clinical needs, personal goals and unique budget, you may choose a dental bridge, dental implant, denture, partial or implant-supported denture when replacing missing teeth.
If you're still on the fence about spending the money to replace a lost tooth, you should fully understand the consequences of delaying or neglecting restorative dentistry when it is warranted.
Missing Teeth Triggers an Unfortunate Chain of Events
You'll be surprised at how just one missing tooth can affect your smile and your quality of life.  As soon as your tooth is removed or lost, a detrimental chain of events begins to occur, which includes the following:
Less Confident Smile – Many patients suffer threats to their self-esteem due to the unsightly gap in their smile that a missing tooth leaves behind. You may hide your smile or avoiding smiling at all.
Shifting Teeth and Oral Health Issues – The surrounding teeth will naturally migrate towards the open space of a missing tooth. This causes misalignment and crooked teeth that makes your smile hard to keep clean. You may suffer frequent decay as well as experience jaw pain from an unbalanced bite.
Bone Loss and Premature Facial Aging – When the jawbone doesn't have enough stimulation from your teeth, it can begin to resorb or lose density and shape. Over time, you can experience changes in your lower face, such as a sunken and aged appearance. Only dental implants can solve this drawback of missing teeth.
Compromised Dental Function – Your teeth do a lot for you on a daily basis. You may be surprised to realize that your chewing and speaking functions are compromised when just one tooth is missing from your smile.
Ready to replace your missing tooth? Act promptly before the consequences of missing teeth begin. At the office of Dr. Mitzi Morris, we proudly offer a full menu of advanced treatment options in restorative dentistry. A confident and healthy smile is just a phone call away.