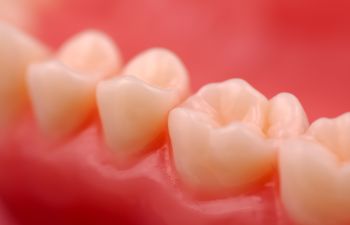 Beautiful, cavity-free teeth certainly contribute to a healthy smile. However, your oral health is more than just your teeth, it also involves your gums. Your gums are truly the foundation of your smile. Their condition and health can influence the way your mouth feels and even impact the health of your entire body.
Are Your Gums Trying to Speak?
We know it is your tongue that does the real talking in your mouth. However, by displaying certain symptoms, your gums may also be trying to tell you something. It is important to pay attention if your gums are:
Bleeding Easily
Puffy and Swollen
Red and Tender
Pulling Away from Your Teeth
If you experience any of these symptoms, your gums may be suffering from disease or infection, which is otherwise known as gum disease. One of the most common early signs of gum disease is bleeding. While bleeding may be an indication that you are brushing or flossing too aggressively, it is often a result of bacteria and irritation that is festering in these soft tissues.
The Development and Treatment of Gum Disease
When oral hygiene slacks, bacteria and plaque buildup along the teeth and gums. Over time, this layer of plaque hardens and irritates or inflames the gums and causes an infection. The danger of gum disease is that it is often painless and undetected in its early stages. This makes it even more important to recognize pink in the sink when you brush or floss. At the initial stage of gingivitis, gum disease can be easily reversed.
What will your dentist do if you have bleeding gums when you floss? Believe it or not, you may be told to floss more. Improving your dental hygiene at home is often enough to treat early gum disease. You may also be asked to come in for a deep cleaning, also known as a scaling and root planing. This painless treatment is designed to eradicate all of the lingering bacteria and plaque beneath your gum line and give your periodontal tissues a fresh start.
Ignoring bleeding gums can lead to worsening gum disease. As periodontal disease progresses, it can damage underlying bone and cause tooth loss. In fact, gum disease is the leading cause of tooth loss among adults in the United States.
Preventative Care with Your Dentist
What are you doing to protect your gums? Start by scheduling a routine dental exam with Dr. Mitzi Morris. Don't be afraid to tell us about your bleeding gums or other changes within your oral health. It's our job to help you retain a healthy mouth at all stages of life!