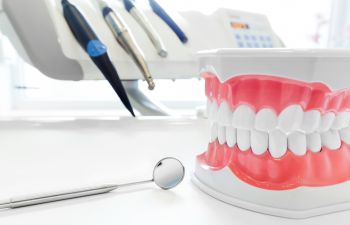 Gum disease is among the most serious oral health conditions. In fact, it is the leading cause of tooth loss in the United States and has been associated with several major health issues, like stroke, heart attack, diabetes and premature birth. However, it is important to know that gum disease occurs in stages. The serious threats of periodontal disease come in its later stages, but the early phases of gum disease are quite treatable with no lasting consequences.
Put in simple terms, gum disease is an infection of the gums and bone that support your teeth. However, each stage of gum disease can look different. It is important to be able to recognize periodontal symptoms so that you can seek treatment and reverse the condition.
Stage 1: Gingivitis
Gingivitis refers to the initial infection of the gums when plaque builds up on the teeth and gum line. Over time, the bacteria in plaque can irritate the gums and cause the following gingivitis symptoms:
Possible bad breath
Red, swollen and tender gums
Bleeding when flossing
Gums begin to pull away from tooth roots
At stage one, most patients can typically reverse gum disease by brushing and flossing better.
Stage 2: Early to Moderate Periodontal Disease
If gingivitis is not addressed, the infection will progress to the second stage. Moderate periodontal disease involves a deeper level of infection that can result in deep pockets of gum tissue and damage to the underlying bone. The infection can even enter your bloodstream at this stage. You may notice the following:
Increased redness and swelling of gums
Worsening bad breath
Bleeding when brushing and flossing
Loose teeth
Receding gums
Treatment for slight to moderate gum disease typically includes a "deep cleaning" with your dentist, also known as scaling and root planing.
Stage 3: Advanced Periodontal Disease
The late stages of untreated gum disease are often called periodontitis, in which the gums and bone can be extremely infected. Bone loss can be as much as 50%-70%! Pain and tooth loss are expected during periodontitis. More invasive and aggressive treatment is often necessary to restore the gums to health. Advanced periodontal disease is marked by the following warning signs:
Red, puffy, irritated and oozing gums
Teeth sensitivity
Worsening gum recession
Pain when chewing
Severe bad breath/Foul taste
Tooth loss and shifting teeth
Increased risk of heart disease, cancer and diabetes
If you have signs of gingivitis, moderate gum disease or periodontitis, please call Mitzi Morris, DMD. We have treatment options available to restore your gums, save your smile and protect your overall health!