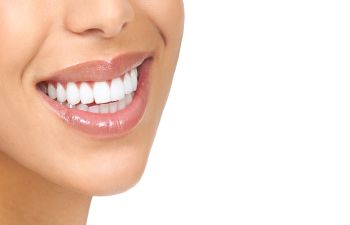 Porcelain veneers are one of the most sought-after solutions in cosmetic dentistry. In fact, many of the beautiful celebrity smiles that you see on television are a product of cosmetic veneers. In two easy appointments, veneers can address teeth that are stained, crooked, chipped or gapped.
What are Porcelain Veneers?
Veneers are wafer-thin shells of porcelain that are strictly used on the front teeth, or those visible when you smile. Once your dentist shaves off a tiny portion of your tooth surface, the veneers can strongly bond to the front of your teeth. In doing so, they are meant to cover up your dental imperfections and give you a beautifully balanced smile in return.
Factors the Impact How Long Your Veneers Will Last
When properly cared for, porcelain veneers can last decades. Keep in mind that this cosmetic dental procedure is irreversible due to the necessary shaving of the underneath teeth. Porcelain, however, is one of the highest quality and most durable materials in modern dentistry. Still, there are certain factors that can influence the specific lifespan of your veneers, including the following:
Type of veneer
Quality of the laboratory in which the veneer is made
Skill of the ceramist
Bonding method
Skill and experience of your cosmetic dentist
Other driving factors that will determine how many years you get from your cosmetic veneers include how well you take care of them. The following habits can shorten the lifespan of your veneers and cause you to need a replacement set:
Teeth grinding
Opening bottles with your veneers
Nail biting
Not brushing and flossing regularly
Skipping routine professional cleanings
Veneers should be cared for with the same attention and diligence that you give your natural teeth. However, if you do experience damage to a single dental veneer, it can often be easily replaced without having to replace any others that remain in good shape.
At the office of Dr. Mitzi Morris, we bring elite skill and knowledge in custom-designing and placing porcelain veneers. Our goal is to transform smiles in a way that helps patients achieve the most natural-looking, long-lasting results. If you have further questions about porcelain veneers, please contact our Roswell office today.