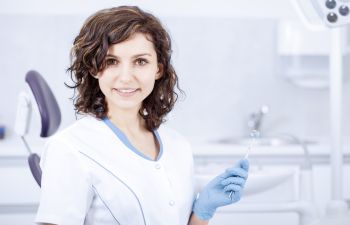 Seeing your dentist every six months is an important step to better health. A routine dental exam involves more than just a good cleaning. Your dentist will also take x-rays on a scheduled basis throughout your life. X-ray technology is a vital tool that allows your dentist to diagnose and treat key aspects of your dental health that would otherwise be undetectable in a visible exam. Therefore, when you choose to bypass your routine dental appointment, you are skipping x-rays that could reveal specific oral health concerns that need to be treated. X-rays are important for many reasons, including the following:
X-rays show hidden areas of decay. Cavities can develop anywhere on your teeth. Your dentist can detect those that develop on the chewing surfaces during a routine exam. However, an X-ray is needed to properly examine the smooth surfaces of your teeth that touch, or the areas in between your teeth. Catching these hidden problem spots can be critical in saving you from future pain and subsequent oral health complications.
X-rays monitor developmental changes. It is important for your child's teeth and jaws to be monitored during growth. X-ray technology can detect abnormalities in the permanent teeth before they erupt as well as any alignment concerns. This can allow early orthodontic intervention if necessary. Cephalometric and panoramic x-rays are specialized images that can show a more complete picture of your child's jaw, cheeks, and sinuses. Essentially, dental x-rays in children are an important tool that can ensure problems are addressed at their earliest stages and more invasive treatments are avoided.
X-rays reveal bone loss. If you have an infection or severe gum disease, your jawbone is at risk. X-rays can help your dentist determine if you have suffered any bone loss and if bone grafting or further procedures are needed.
X-rays need to be repeated. Even as an adult, your oral health can change significantly from month to month. Following your dentist's recommended schedule for x-rays can provide important insight into your oral health and even unveil changes that point to an overall health condition.
At Mitzi Morris, DMD, we use the most advanced digital x-ray technology so that we can get the most accurate insight into your oral health with the lowest radiation exposure possible. Remember that most dental insurance plans cover x-rays as part of your preventative care.