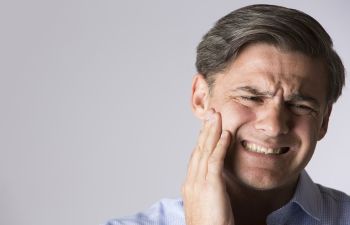 Oral cancer is a type of cancer that develops within the mouth or anywhere in the oral cavity. This includes the lips, tongue, throat, salivary glands, pharynx, larynx and sinuses! While oral cancer can be caused by several different factors, smoking cigarettes is the biggest lifestyle risk. In fact, The Mouth Cancer Foundation found that 90% of those with oral cancer consumed tobacco. If you are smoker as well as a heavy alcohol drinker, your risk increases even more.
The chemicals found in tobacco smoke can cause and promote cancer. These carcinogenic chemicals cause genetic changes or mutations in cells within the oral cavity, leading to the development of oral cancer. This occurs during inhalation while smoking or through direct contact while chewing tobacco products.
Oral Cancer is Serious
While oral cancer is not the most talked about cancer, it is no less serious. In fact, mouth cancer can be deadly. 9,750 people die from oral cancer each year in the United States. Oral cancer represents 2.2% of all cancer deaths our country. Not only are smokers more likely to die from oral cancer than those who have never smoked, but the risk of dying increases with the amount of cigarettes smoked per day. How can you avoid these devastating statistics? Learn how to prevent it and detect it early.
Preventing and Detecting Oral Cancer
If you are smoker, your first step of prevention is to kick your habit. Healthy lifestyle choices to avoid oral cancer include no tobacco use as well as a balanced diet and exercise. It is equally important to recognize the warning signs of oral cancer so that you can seek medical help at its earliest, most treatable stage.
Here are a few oral cancer symptoms and signs to look for:
Feeling of a lump or object in your throat
Numbness, pain or tenderness in your mouth and tongue
Troubling moving your jaw or tongue with chewing, swallowing or speaking
Loose teeth with no apparent dental cause
Lingering sore throat
White or red patches or sores that do not heal
If you are experiencing any of these signs, contact Mitzi Morris, DMD. We also conduct oral cancer screenings during our routine dental exams for your convenience. urge you to have regular oral cancer screenings in our office. The earlier this type of cancer is detected, the quicker we can help you and the more successful your treatment can be.