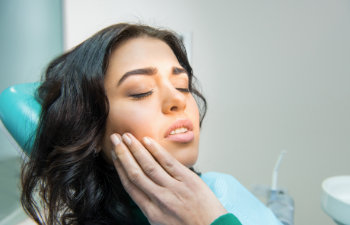 Dental crowns are one of the most common and trusted procedures in dentistry. A crown can be used to strengthen a weak tooth, restore a damaged or decayed tooth or help support a dental bridge. But that's not all. Crowns can also be used cosmetically to improve the appearance of a tooth that just doesn't fit in with the rest of your smile.
Modern crowns are highly durable and meant to last for several years without problems. However, that doesn't mean they are invincible. There are still times in which your dental crown may need repair or replacement. If you experience the following signs, please schedule an appointment at Mitzi Morris DMD:
Sudden Sensitivity
While it is normal to experience some slight sensitivity immediately after the crown is placed, if you continue to have an intolerance to hot or cold temperatures, you may need a dentist. Pain or sensitivity at the gum line or below the crown can be caused by decay in the underlying tooth. Instead of just treating the symptom, let a dentist evaluate your sensitivity first.
Bite is Uneven
If your bite doesn't feel comfortable, your crown may need to be adjusted. This can occur immediately after it is placed or several years down the road as your gums, jaw or surrounding teeth change over time. In most cases, this is an easy fix!
A Crack Widens
A crown is a top solution for a severely cracked tooth. However, there is always a chance that the crack will worsen and spread. In such cases, the crown may no longer be able to hold the failing tooth and a crown replacement may be necessary after the underlying tooth is treated.
Loss of Crown
While it is rare, it is still possible for your crown to become loose or fall out completely. This is typically a result of an injury or traumatic force. Do your best to save the crown and bring it to your dentist promptly.
Black Lines
Old crowns may develop a black outline at the base of the crown. Black lines can signal that the gums are separating from crown, leaving your tooth more exposed.
If you are experiencing changes in the way your dental crown looks, feels or functions, please call Dr. Mitzi Morris in Roswell We are known for excellence when placing and caring for restorative and cosmetic dental crowns.