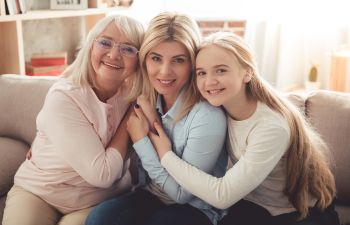 We know it can be difficult to handle a child who fears going to the dentist. Fear of the dentist is common for small children. To help prepare a child for a trip to the dentist, here are a few tips that can pave the way for smooth sailing rather than steering into stormy waters.
First of all, start when they are young. Even before your child first tooth erupts, it is important to start home dental care. Gently washing their gums with a soft washcloth is a good way to get your infant used to someone working in their mouth. Good brushing habits start at home, so work with your child every day to brush and floss their teeth. Little hands are not able to properly or effectively brush, so make this daily routine fun and stress free.
Dental appointments should start at an early age and be regularly scheduled. If you have an anxious child you can call the dentist and let them know ahead of time so the practice is prepared. If your dentist knows a child is fearful they can calmly explain what they will be doing and let your child be an active part of the appointment.
It is helpful when a parent accompanies a fearful child to the treatment room and helps get them settled. Distraction is a good technique to ease fears and direct attention away from dental treatments. Music or movies work well as forms of distraction. Using earphones is a good way of helping them tune out and redirect their focus. At our dental practice, we use warm blankets to help our patients feel safe and comfortable.
It is important for you as a parent to remain calm, even if your child begins to get upset and praise them for good behavior. You can feel confident that Dr. Morris will work hard to make your child feel welcome and safe while visiting our dental practice.