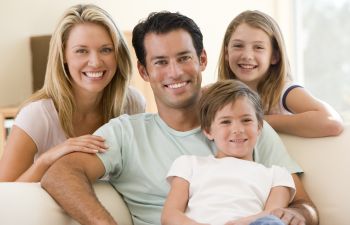 Are you an expecting mother, or thinking of becoming pregnant in the near future? If you are expecting, you may notice that your gums bleed easily or are more easily irritated. If you have early signs of gingivitis or suffer from advanced gum disease please be aware that there is growing evidence of a direct link between gum disease and premature and underweight births. Research indicates that gum disease triggers the release of increased amounts of biological fluids that induce labor and that if gum disease worsens during pregnancy it increases the mothers risk of having a premature baby.
It is important to realize that your teeth and gums need special attention while pregnant. It is also recommended that you eat and maintain a healthy diet when expecting. Women who are pregnant or who are thinking of becoming pregnant should maintain regular dental checkups. If you are having dental problems, it is a good idea to have the issue treated and resolved prior to becoming pregnant if possible.
Some women experience pregnancy gingivitis when they become pregnant. The increased levels of hormones in pregnant women can exaggerate how gums react to plague. It is especially important to keep your teeth clean near the gum line when pregnant. There can be a buildup of dental plague on teeth which irritate the gums during pregnancy. Gums may become red, irritated and inflamed from pregnancy gingivitis. If you have a sweet tooth or cravings during pregnancy try sticking to food that are good for the teeth like cheese, fresh fruits or crunch vegetables to satisfy huger.
The best time to see the dentist when you are pregnant is between your fourth and sixth month to avoid any possible complications during the first three months of pregnancy. The last trimester of pregnancy is not typically the best time to go to the dentist because of prenatal complications and pregnancy can make you more prone to gagging. It may be difficult to sit in a dental chair for long periods of time during the final trimester as well.
Please be sure to let your dentist know if you are pregnant prior to your dental appointment to receive the best possible care during this special time.