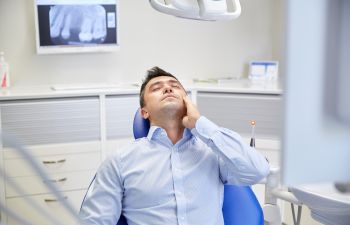 If you suffer from the painful side effects of Rheumatoid Arthritis, you've undoubtedly been treating this serious and painful condition. You deal with pain, stiffness and swelling in your joints from this chronic inflammatory disease on a daily basis. Not commonly known is that person's with RA are at a greater risk to develop tooth decay and gum disease. In fact, people with RA are up to four times more likely to have gum disease or periodontal disease than people without.
Oral health has now been linked to numerous systemic diseases not only RA. There are several reasons people with rheumatoid arthritis are at risk for gum disease. Research points to a protein that is produced from gum disease bacteria as the main link of the two diseases. The bacterial strain porphyromonas gingivalis from gum disease worsens arthritis pain and discomfort. Citrullinated proteins, also a result of gum disease, promote and worsen inflammation and are attacked by the body causing more pain and discomfort for patients struggling with rheumatoid arthritis.
It has been strongly recommended that persons with RA regularly see their dentist for comprehensive cleanings and dental checkups. Maintaining good home oral hygiene habits are especially important if you have RA. Doctors are not sure which comes first, RA or gum disease, but the correlation between the two is staggering. Smoking is also extremely harmful to persons suffering with RA. If you have recently been diagnosed or have been living with RA for some, you need to take note of the health of your teeth and gums. Please tell Mitzi Morris, DMD if you have an existing RA condition or notice any developing issues with your gums.