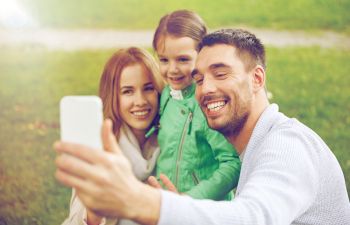 Fall is here and that means the start of team sports such as football, lacrosse and baseball. Fall also means that basketball season is just around the corner. If you have children that participate in contact sports such as football, baseball, softball, basketball, lacrosse and others, it is really important to make sure that they have the proper protective gear for their teeth. This may include a mouthguard or a facial mask, depending on the sport and the position being played.
When playing football, basketball or lacrosse, it is essential that all players wear mouthguards at all times during practices and games. When playing baseball, the catcher and the pitcher should always wear special protective masks. Failure to wear the proper equipment while participating in these activities can lead to serious dental health issues including cracked, chipped, broken and missing teeth.
There are a variety of different types of mouthguards that can be used to protect the teeth while participating in contact sports. Many can be purchased at sporting goods stores and big box stores such as Target and WalMart. Some of these are already molded and others require you to boil them so they can be molded to your child's mouth. A more expensive option is to have your general dentist create a custom mouthguard for your child in a dental laboratory. In general, the better the mouthguard fits your child's mouth, the better protection it will provide against dental trauma.
If you have questions about which type of mouthguard or protective mask to use to protect your child's teeth while he or she is playing contact sports, talk to your dentist today. Your dentist can also give you important information about what to due if your child's tooth is knocked out during a sporting activity.
Mitzi Morris, DMD, PC – Roswell Dentist
1295 Hembree Rd, Suite B202
Roswell, GA 30076
Phone: 678-459-2990