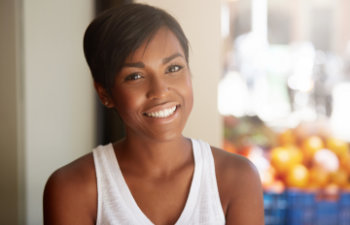 Your spit, otherwise known as oral saliva, isn't just a way to make your mouth more moist and comfortable. Saliva plays critical roles in your dental health, and modern medicine is increasingly using human saliva for quick diagnostic purposes.
Did you know that the average person produces 2-4 pints of saliva in a single day? Although saliva is over 99% water, it also carries enzymes, proteins, electrolytes and antibacterials to your teeth and gums.
The Diagnostic Benefits of Saliva
Research is still expanding to show just how diagnostic your saliva can be. Currently, doctors can evaluate a variety of health factors by collecting an easy sample of your spit.
Saliva contains many of the same biomarkers as blood and can be used to detect a range of conditions including infectious diseases, cancer, and genetic disorders. Saliva can even measure your heart disease risk and stress levels!
The Problem with Low Saliva
A low saliva production or dry mouth (xerostomia) can be an occasional occurrence or a chronic oral health condition. What you should know, however, is that a dry mouth shouldn't be ignored. Without enough spit in your mouth, you may find it difficult to chew, speak and swallow – but that's not all. We need saliva to rinse away food particles and bacteria after we eat as well as neutralize acids on our teeth before they cause cavities. Therefore, your spit is a less obvious but very effective means of protection for your smile health.
Dry Mouth Treatment in Roswell
Are you concerned about the amount of saliva you have in your mouth? A dry mouth can be a side effect of a medication you are taking or the natural aging process. Regardless of why you lack spit, we encourage you to let your dentist help. Dr. Mitzi Morris is a highly-qualified family dentist who values the importance of fighting dry mouth for the sake of your comfort as well as the avoidance of more serious oral health issues that can arise.