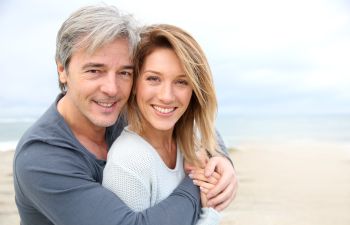 All your life you have heard about the importance of keeping your teeth clean for fear of tooth decay. Chances are, you have been told you had a cavity at some point in time. You likely had a dental filling to repair that cavity or maybe even a root canal and crown if the decay was severe. If you let a cavity fester for a long time, you may have even suffered tooth loss. Tooth decay is important to prevent. However, tooth decay in not the leading cause of tooth loss in older adults. It is gum disease.
Brushing and Flossing is Critical, But Not Enough
To be sure, brushing and flossing your teeth is vital to keeping your oral health at its best; however, even those who brush and floss regularly can be at risk for gum disease. Gingivitis does not only happen to those with poor oral hygiene. Medications, some medical conditions, hormone fluctuations as well as genetics can increase the risk for gum disease.
It starts with plaque buildup on the surface of a tooth. The plaque hardens and become tartar or calculus. Brushing and flossing are not enough to remove this substance. It continues to accumulate and pushes the gum away from the tooth. A pocket forms and this fills with bacteria and food debris, which leads to infection. The gums grow swollen and may turn bright pink or red. It is common to see blood when you brush or floss at this stage. As the infection continues, however, it spreads to the bone and the bone dissolves. At this point, the tooth becomes loose in the socket and will eventually fall out.
Preventing Gum Disease
Regular dental checkups and professional teeth cleaning can prevent gum disease. The hygienist or dentist uses special dental instruments to clear away the tartar, so the tooth surface is smooth and the gums can stay attached. But even if gum disease is present, if caught in its early stages, it is easy to reverse.
Prevention of gum disease by practicing good oral hygiene and making your routine visit to the dentist is the best way to keep your teeth for a lifetime. Call Dr. Mitzi Morris in Roswell to schedule your gum disease therapy or routine dental exam with Roswell's most trusted family dentist.