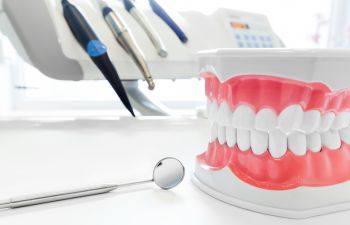 If you see pink in the sink when you brush or floss your teeth, you are likely experiencing bleeding gums. and you need to let a dentist know. The gums are soft, delicate tissues that support your teeth. When the gums are damaged or unhealthy, your entire smile is at risk. What is causing your bleeding gums? Ask yourself these questions to help you get to the root of your problem:
Did you suffer a trauma to the gums?
Whether it was a fork or bad fall, a mouth-related accident or injury can involve the gums and cause these sensitive tissues to bleed temporarily.
Did you recently begin to floss more often?
Any change in your flossing routine can contribute to gum bleeding. This is common for patients who haven't flossed in weeks and decide to start flossing a few days prior to their dental appointment. In this case – don't stop flossing!
Are you taking blood thinning medications?
These medications inhibit the blood's ability to clot, which can lead to easier bleeding within the gums.
Are you pregnant?
Hormones can make the gums more sensitive, and pregnancy gingivitis is very common. Bleeding gums may be the first sign of gum disease in pregnancy.
Are you experiencing other signs of gum disease?
A primary cause of bleeding gums is inadequate plaque removal. When bacteria-containing plaque accumulate in the mouth, it attacks the healthy gum tissues and can cause them to bleed easily when brushing or flossing. Gum disease is also associated with receding gums, swollen or red gums, bad breath and sensitive teeth. If your gum bleeding is accompanied by one or more of these symptoms, there's a strong chance you need periodontal disease treatment.
Treating Your Bleeding Gums
Never ignore bleeding within your gums. While it can often be a temporary occurrence or one that is not cause for alarm, bleeding gums can also be your first warning sign of gum disease. At Mitzi Morris, DMD, we offer several remedies for bleeding gums related to gum disease, including antibacterial rinses, scaling and root planing (deep cleanings) and more.
Call today to schedule your appointment in Roswell!