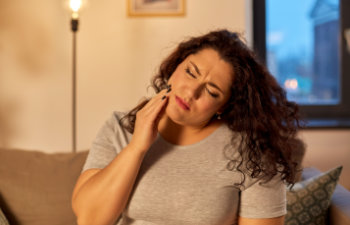 Did you know that more than two-thirds of adults in the United States are considered overweight or obese? You may know the health risks for conditions like heart disease and diabetes if you are overweight, but there are also threats to your oral health. Obese individuals tend to have more dental issues, such as gum disease, decay and premature tooth wear.
The tendency for an overweight patient to suffer from dental health problems is largely found in their diet patterns and poor oral hygiene. Here's a closer look at two of the most common risk factors:
Poor Diet
There is an obvious correlation between an unhealthy diet and obesity. Gaining weight typically comes from eating excess sugars and carbohydrates, which is exactly what your oral bacteria wants to feed and breed. Whether it is constant snacking or drinking sodas, the impact on your teeth over time can be detrimental. The risk for cavities and gum disease can increase exponentially with such poor dietary habits. Unfortunately, the frequent snacking doesn't usually come with more frequent teeth cleaning. Poor oral hygiene makes the dental health risks even worse.
Reflux
Obesity comes with a number of side effects and consequences. Beyond restricted physical mobility and breathing problems are issues like gastro-esophageal reflux. This is an issue that doesn't stay in the stomach, as those who frequently have bouts of regurgitated acid will undoubtedly have a disrupted pH balance in their mouths. High acidity levels wreak havoc on your teeth and gums, causing enamel erosion and eventually tooth decay.
Dr. Mitzi Morris is committed to helping patients achieve optimal dental care regardless of their physical condition. We urge patients who are overweight to attend their routine dental visits. This allows us to catch oral health problems at their earliest and most treatable stage. Don't let your smile suffer from your weight gain.