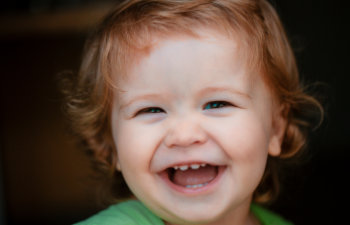 Good nutrition plays a crucial role in the overall health and well-being of children. When it comes to oral health, what children eat can have a significant impact on the development and maintenance of their teeth and gums. As a parent, understanding the connection between nutrition and oral health is essential for promoting strong and healthy smiles. At the office of Mizti Morris DMD, we welcome the opportunity to explain the impact of diet on children's teeth and provide valuable tips for maintaining optimal oral health through proper nutrition.
The Role of Nutrition in Oral Health
Proper nutrition provides the essential building blocks for healthy teeth and gums. Nutrients such as calcium, phosphorus, vitamins, and minerals are vital for the development and maintenance of strong tooth enamel and gum tissue. A well-balanced diet is key to ensuring that children receive the necessary nutrients to support their oral health.
Tooth-Friendly Foods for Kids
Not sure what to stock your family fridge and pantry with? Try these dentist-approved choices:
Calcium-rich Foods: Encourage your child to consume foods rich in calcium, such as dairy products (milk, cheese, yogurt), leafy greens, and fortified plant-based milk alternatives. Calcium helps strengthen tooth enamel and promotes healthy jawbone development.
Crunchy Fruits and Vegetables: Snacking on crisp fruits and vegetables like apples, carrots, and celery can help clean teeth naturally by stimulating saliva production and scrubbing away plaque buildup.
Water: Encourage your child to drink plenty of water throughout the day. Water helps rinse away food particles and keeps the mouth hydrated, reducing the risk of tooth decay.
Limit Sugary and Acidic Foods: Minimize your child's intake of sugary snacks, sodas, juices, and acidic foods like citrus fruits. These can contribute to tooth decay and enamel erosion.
Healthy Snack Ideas
Providing nutritious snacks can be a fun and delicious way to support your child's oral health. Consider the following snack ideas:
Cheese and whole-grain crackers
Yogurt with fresh berries
Veggie sticks with hummus
Hard-boiled eggs
Nuts and seeds (if age-appropriate)
The Risky Role of Sugary Drinks
Excessive consumption of sugary drinks, such as soda and fruit juices, can significantly impact dental health. These drinks bathe the teeth in sugar, leading to the production of acids that attack tooth enamel. Encourage your child to drink water or milk instead and limit sugary beverages to special occasions.
How's Your Child's Oral Hygiene Routine?
While a healthy diet is essential, it should be complemented by a consistent oral hygiene routine. Remind your child to brush their teeth at least twice a day with fluoride toothpaste and to floss daily. Regular visits to the dentist for check-ups and professional cleanings are also crucial for maintaining optimal oral health.
Promoting good nutrition is not only important for your child's overall health but also for their oral health. By incorporating tooth-friendly foods into their diet, limiting sugary snacks and drinks, and practicing good oral hygiene habits, you can help your child achieve a lifetime of healthy smiles. Remember, as a parent, you play a significant role in guiding your child towards making nutritious choices that will positively impact their oral health.
Schedule Your Pediatric Dental Visit in Roswell Today!
Consult with Dr. Mitzi Morris at our Roswell dental practice for personalized advice on nutrition and oral health for your child. Together, we can ensure that your child enjoys the benefits of a healthy diet and a beautiful, confident smile for years to come.