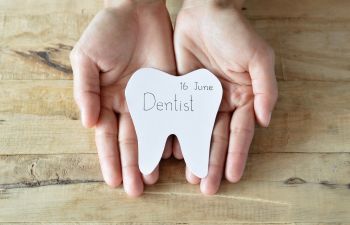 Are you tired of having to use up vacation time or taking your child out of school for dental visits? Thanks to the early morning appointments with our Roswell dentist, you don't have to anymore.
The office of Mitzi Morris, DMD is open as early as 7am on certain days of the week. That means you can book your next exam, dental cleaning, or even a filling first thing in the morning before you head to the office or your first class of the day.
Less Anxiety in the Morning
Did you know that nervous patients do best having their dental checkups scheduled first thing in the morning? It's true! Heading to the dentist as soon as you wake up means that there's less time to think (or worry about) what you have coming up. While most people love visiting our Roswell dentist, we understand that some people do get a little nervous about dental appointments. Our 7am openings are a great way for you to get caught up and get on with your day!
Even if you choose to have nitrous oxide (laughing gas) to ease your mind a bit, the effects of it will wear off quickly enough for you to drive yourself to work afterward.
Don't Put Your Oral Health at Risk
Delaying your preventive cleanings and exams could allow problems like cavities to pop up when you least expect them. Dr. Morris would rather help you keep your smile healthy and prevent unnecessary dental work. For people with good oral hygiene, this usually means a check-up at least every six months.