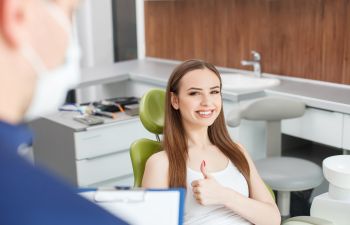 Laser technology has transformed virtually every facet of healthcare, including dentistry. In fact, the way dentists use lasers to diagnose and treat your smile is quite remarkable. At your dental office, laser technology typically involves small, hand-held tools that produce energy in the form of a light. They provide better efficiency, comfort and safety throughout multiple dental procedures. Here are a few situations in which you may benefit from dental lasers:
Cavity Detection and Treatment

With the use of laser cavity detection, decay can be conservatively treated at its earliest stage. In addition, lasers are now used to remove areas of decay from your teeth to prepare it for a dental filling. They help preserve more of your healthy tooth structure in the process.

Gum Disease Therapy

Lasers have revolutionized how dentists treat periodontal disease. Lasers can reshape gums that have pulled away from the tooth root, a common occurrence in gum disease. This improves both the health and aesthetics of your smile.

Root Canal

Lasers are used to kill the harmful bacteria that has invaded the central portion of your infected tooth, a vital step to a successful root canal.

Biopsy

If you have a lesion or suspicious area of oral tissue that needs to be biopsied for oral cancer, lasers are the most precise and preferred method of doing so. In some cases, lasers can even be used to reduce the pain of a canker sore.
As evident from the above-mentioned procedures, lasers can be used as a detection device, a cutting instrument or to vaporize tissue. In addition, lasers can also strengthen dental restorations and they can accelerate the process of in-office teeth whitening. For patients, they can minimize pain, make procedures less invasive, and reduce bleeding and swelling. These are profound benefits for patients and can greatly reduce anxiety before a procedure.
From preventative, restorative and cosmetic dentistry, laser technology is revolutionizing the way we care for your smile. If you want to learn more about how Mitzi Morris, DMD uses dental lasers, please call our practice today.