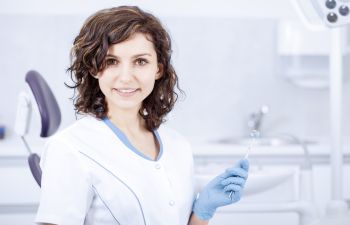 Countless patients elect to undergo cosmetic dental procedures each year, from teeth whitening and bonding to porcelain veneers and more. Improving the aesthetics of your smile can make you feel confident and look younger. However, a select group of dentists give patients the opportunity to take their cosmetic investment one step further. Cosmetic dentists like Dr. Mitzi Morris also offer facial aesthetic services using fillers and injectables for the ultimate rejuvenation package. Now, you don't have to walk away with a beautiful and youthful smile that is surrounded by fine lines and wrinkles. By choosing Botox or Juvederm injections, you can compliment your cosmetic dental procedure and gain a completely refreshed look.
How Does Juvederm Work

Juvederm is one of the most popular injectable fillers on the market. It contains a smooth gel that is formulated with a modified form of hyaluronic acid. Hyaluronic acid is a naturally occurring sugar that is found in nearly every cell of your body. It gives your skin a hydrated and plump appearance, yet it is commonly depleted with age. Therefore, Juvederm is designed to restore fullness and volume to the injected areas of your face. Juvederm is ideal for smile lines, smoker's lines and marionette lines around the mouth.

The Advantages of Juvederm

Rest assured that Juvederm is safely absorbed and metabolized by the body. It is known for its unique ability to create subtle, soft and natural-looking results. In addition, Juvederm is one of the longest lasting facial fillers available. The most recent products from Juvederm can last from 9 to 12 months!
If you would like to add a facial injectable treatment to your cosmetic dental visit, please let us know. It is a brief procedure that generally requires little to no social downtime. For more information about Juvederm from Mitzi Morris, DMD, please contact our Roswell office. We love helping patients achieve a healthy and beautiful overall appearance!