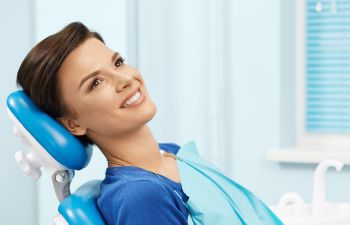 Whether you are trying to stay up to finish a project or get through an afternoon slump, energy drinks are a popular solution for many adults and teens. While they can certainly help you stay awake and boost your mental alertness, they come with a price tag when it comes to your smile. Sugar and acids are both detrimental ingredients to your teeth. Unfortunately, energy drinks contain both.
It doesn't take long for the dental health consequences to take effect In fact, a study published in the clinical journal of the Academy of General Dentistry found that the acid content in energy drinks can start to cause harm to teeth in as little as five days. While the carbonated fizz may feel refreshing as you sip, the acidity in energy drinks can dissolve tooth enamel. The bad news – once your tooth enamel is gone, it's gone for good.
What happens when the enamel on your teeth wears down? There are several things that may occur. Tooth discoloration is among the most common. When the enamel has worn away, a yellow dentin layer is more exposed. The edges of your teeth may also look transparent. Tooth sensitivity is another unwanted side effect of a thin enamel layer. This may occur both on inner and outer surfaces of the teeth. This is due to that dentin layer becoming exposed to the oral environment. If you notice these signs of enamel erosion, please let us know as soon as possible to prevent further damage.
While an occasional energy drink won't sabotage your smile, you can be subjecting your teeth to irreversible damage if you are a regular energy drink consumer. If you decide to splurge, it is a good idea to rinse with water immediately after you finish your energy drink. Wait an hour before you pick up your toothbrush, as the acids need to neutralize before you create a more abrasive brushing session.
At Mitzi Morris, DMD, PC, we advise patients to avoid energy drinks for the sake of their smile. Good, old-fashioned water delivers the most proven health benefits for your body and your teeth!