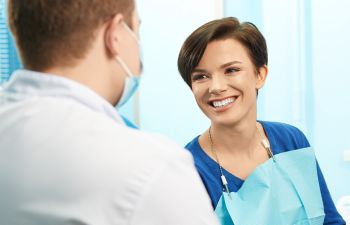 We know that drinking water is essential for our body's health and hydration. However, when it comes to dental health, not all water is created equal. If your family regularly drinks bottled water, you should consider some potential setbacks. As surprising as it may seem, not all bottled water is good for your smile.
There are two main issues with bottled water. The first is fluoride. As opposed to community tap water, the majority of bottled waters contain little to no fluoride. According to the American Dental Association, fluoride consumption is proven to prevent tooth decay by at least 25% in children and adults. Fluoride is a naturally occurring mineral that can not only strengthen teeth but also remineralize acid-damaged enamel. If you are only consuming bottled water in your family, you should inform your dentist, as you may need more regular fluoride treatments at your dental office.
Beyond the lack of preventative powers in bottled waters, there are also some bottled brands that can do harm to your teeth. Did you know that there are many bottled water brands that have an acidic pH? While most bottled waters are better than soda, some can have a pH level that can erode tooth enamel. Any water with a pH lower than 5.5 can dissolve enamel and thus put the teeth at high risk for decay.
A recent Reader's Digest article confirmed the dental health dangers of certain bottled water varieties. Augusto Robles, DDS, MS, DMD, and assistant professor at the UAB School of Dentistry, conducted a study to assess the pH levels and fluoride content on various brands of bottled water. Robles explained that "pH level varies between brands because of the different processes each company uses to make the water clean enough to drink. The added chemicals and filtration systems used ultimately affect how the water tastes and its final pH level." The study concluded that only four brands of bottled water have a pH and fluoride level completely safe for your teeth: Fiji, "Just Water", Deer Park Natural Spring Water, and Evamor.
If you are concerned that you need more fluoride or that your bottled water is damaging your teeth, please schedule a visit with Dr. Mitzi Morris in Roswell. It's our job to protect your smile!