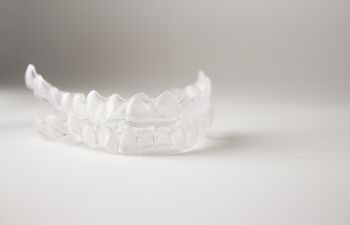 Are you struggling to find confidence in your crooked, gapped or misaligned smile? You are not alone. But thanks to modern orthodontics, you have treatment options beyond metal braces. Invisalign is a clear aligner system that has helped thousands of patients gain a smile they are proud of. The best part, Invisalign squelches many of those common complaints that adults and teens have about wearing traditional braces.
While there are lots of benefits to treating misalignments with Invisalign instead of metal braces, here are three chief advantages you'll appreciate. In fact, when it comes to investing in orthodontics, you may run out of excuses not to do it.
Greater Confidence – This is the most obvious benefit of Invisalign, and one that attracts most people to invest in this innovative orthodontic solution. Since Invisalign involves wearing clear trays that fit snugly over your unique set of teeth, they are virtually invisible to others. This eliminates the common drawback and embarrassment of having a mouth of unsightly metal.
No Uncomfortable Metal – A very common complaint of all ages with metal braces is discomfort. Metal braces include brackets and wires that are bulky and often irritate the gums and other soft tissues of your mouth. Invisalign solves it by offering a custom-fit tray that is made out of clear, smooth plastic. You may even forget you are wearing them!
Removable Trays – With metal braces, brackets are affixed to your teeth until your dentist or orthodontist decides to remove them. This leaves you no other option than to flash your metal smile in a yearbook photo or endure your adult braces at a major corporate event or wedding. Not with Invisalign. Invisalign trays are easily removed for brushing, flossing and eating, as well as those special occasions you'd prefer to avoid wearing an oral appliance. Just be sure to clock in 22 hours per day of wearing your aligners to stay on track with your treatment plan.
Improved Oral Hygiene – Dental hygiene has always been a concern with metal braces. Due to the challenges of cleaning between brackets and wires, many patients suffer from decay, gingivitis and discoloration across their smile. With Invisalign, oral health is not a problem. Since you can remove your aligners to brush and floss, you can keep your teeth in ideal condition while you are undergoing orthodontic treatment.
Does Invisalign sound like a treatment you'd like to learn more about? At Mitzi Morris, DMD, we are a certified Invisalign provider that can answer all of your questions about this revolutionary and highly preferred option in clear orthodontics.