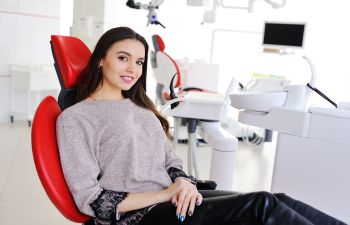 No one likes feeling nauseated. However, whether it is due to pregnancy, gallbladder disease, a virus or medication side effect, nausea can be unavoidable. While temporary nausea is not likely to harm your dental health, if you experience a queasy stomach and vomiting on a frequent basis, you may want to take extra steps to protect your oral health.
Vomiting and Oral Health
Unless you are good at holding it back, severe nausea is often associated with vomiting. Unfortunately, vomiting directly impacts your mouth in negative ways. Beyond the lingering bad breath from a vomiting episode, the stomach bile and acids entering your mouth can lead to enamel erosion on your teeth as well as damage to your gums and throat. These same consequences can occur in patients who suffer from acid reflux, or when gastric fluid is regurgitated into the esophagus.
While it may seem appropriate to go brush your teeth after vomiting, brushing too soon can cause more harm than good. It is best to give your saliva a chance to neutralize the acids in your mouth (or sip some water) so that you aren't causing such an abrasive effect on your teeth by brushing too soon.
Dry Mouth
Nausea can also go hand in hand with dry mouth. Not only may you be too sick to drink enough fluids, but many anti-nausea medications have dry mouth as a side effect. In either case, dry mouth can put you at risk for several dental problems, including decay, gum disease and more. We need adequate levels of saliva to neutralize acids in the mouth and wash away bacteria.
Schedule Your Dental Checkup
If you are prone to a queasy stomach and are concerned about its implications on your oral health, please give us a call. Dr. Mitzi Morris is a caring dentist who can recommend a tailored treatment plan to ensure your stubborn nausea doesn't get the best of your smile health.