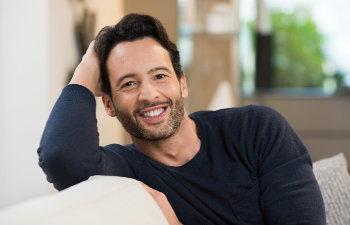 As a trusted Invisalign provider in Roswell, Dr. Mitzi Morris is passionate about helping patients achieve healthy, beautiful smiles. Today, we will explore an important dental issue: the connection between crowded teeth and an increased risk of cavities. Understanding this relationship can help you make informed decisions about orthodontic treatment and preventive dental care.
The Impact of Crowded Teeth on Oral Health
When teeth are too close together or overlapping, it causes more than just an aesthetic threat to your smile. Here are some top ways that crowded teeth can also sabotage the health of your smile:
Difficulty with Proper Oral Hygiene
Crowded teeth create tight spaces and overlapping areas that are challenging to clean effectively. When teeth are misaligned, it becomes difficult to reach and remove plaque, a sticky film of bacteria that forms on teeth. The accumulation of plaque can lead to cavities and gum disease. Despite your best efforts, it may be challenging to brush and floss adequately between crowded teeth, increasing the risk of oral health issues.
Food Debris and Bacterial Traps:
Crowded teeth can create pockets and crevices where food particles can become trapped. These areas provide an ideal environment for bacteria to thrive, leading to an increased risk of cavities. Bacteria feed on the residual sugars in food debris and produce acid, which erodes tooth enamel and causes decay. Regular brushing and flossing may not effectively remove all debris from these hard-to-reach areas, further increasing the risk of cavities.
Misaligned Bite and Wear Patterns:
Crowded teeth can result in a misaligned bite, where the upper and lower teeth do not fit together properly. This misalignment can lead to excessive wear and tear on specific teeth, making them more susceptible to cavities. Improper bite alignment can also lead to tooth sensitivity, jaw pain, and potential issues with the temporomandibular joint (TMJ).
Preventive Measures and Orthodontic Solutions:
Don't worry; you are never stuck with your crowded teeth and frequent cavities. Your Roswell dentist can help.
Improved Oral Hygiene:
Maintaining excellent oral hygiene is crucial, especially for individuals with crowded teeth. Brush your teeth thoroughly at least twice a day using a soft-bristle toothbrush and fluoride toothpaste. Incorporate daily flossing or alternative interdental cleaning methods, such as water flossers or interdental brushes, to remove plaque and food debris from between the teeth.
Regular Dental Check-ups:
Schedule regular dental check-ups and professional cleanings. Your dentist can detect early signs of cavities and provide preventive treatments, such as dental sealants or fluoride applications, to protect vulnerable areas. Regular dental visits are vital for monitoring oral health and addressing any concerns promptly.
Invisalign: A Clear Solution for Crowded Teeth:
Invisalign, a popular orthodontic treatment, offers a discreet and comfortable alternative to traditional braces. It uses a series of clear aligners to gradually straighten teeth and address overcrowding. By aligning the teeth properly, Invisalign can improve oral hygiene, reduce the risk of cavities, and enhance overall oral health.
Learn More about Invisalign for Crowded Teeth
At Dr. Mitzi Morris's practice in Roswell, we are committed to helping patients achieve healthy and beautiful smiles. If you have crowded teeth or concerns about cavities, contact our office for a consultation. Together, we can develop a personalized treatment plan that aligns your teeth and promotes optimal oral health.
Remember, addressing crowded teeth is not just about enhancing your smile's aesthetics; it is also about protecting your teeth from cavities and ensuring long-term oral health. Trust Dr. Mitzi Morris to guide you on your journey to a healthier, cavity-free smile with Invisalign and comprehensive dental care.