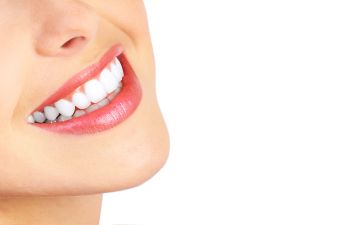 Want to give the perfect gift this season? Why not give the gift of a better smile? Cosmetic dentistry offers countless options to improve, enhance or transform your smile. There are many patients that want to fix a flaw in their teeth but are hesitant to do so if it is purely cosmetic. This can make cosmetic dentistry the perfect gift, and one that will certainly keep on giving.
Keep in mind that cosmetic dentistry offers solutions for every smile and every budget. Here are some options to consider:
Teeth Whitening: One of the most popular gifts in cosmetic dentistry involves a one-hour professional whitening session at the dentist. Teeth can be lightened several shades, revealing a brighter, younger and more confident smile.
Dental Bonding: This low price service can make big improvements for the right person. If there are minor aesthetic flaws such as small gaps, chipped teeth or discoloration, dental bonding can easily and quickly fix them. Dental bonding uses tooth colored composite resin and is a non-invasive procedure.
Porcelain Veneers: For the most dramatic transformation in cosmetic dentistry, choose porcelain veneers. Veneers are a wafer thin shell of porcelain that is placed on the front visible surface of the tooth. Multiple veneers can be used to create the perfect Hollywood smile. Veneers can be customized in color, shape and form.
Invisalign: If you have a loved one that has a crooked, crowded or unevenly spaced smile, they may need orthodontics. While giving them the gift of metal braces would probably not be welcome, the gift of Invisalign certainly would. Invisalign is a popular smile straightening solution that uses clear removable aligners to gently and discreetly move the teeth into ideal position.
At Mitzi Morris, DMD, we offer a full menu of cosmetic dentistry services. We are happy to help you choose the perfect gift for someone you love. Investing in your smile can make a dramatic difference in self-esteem and quality of life!