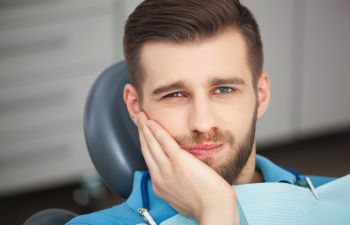 When you consider your roots, you may think of where you grew up, the roots of your hair or the roots of your spring flowers. Regardless of which definition that comes to mind, "roots" are known as the part that gives foundation and life. Your tooth roots are no different.
The Value of Your Tooth Roots
Just like flowers, your teeth have roots. Although you can't see them, tooth roots hold a very valuable purpose in your mouth and in your smile. In fact, they anchor your smile to your jawbone and provide nutrients to your teeth so that they don't die. It is important to get to know this "behind the scenes" part of your tooth, as it can help you care for your oral health even better.
In terms of teeth, not all roots are created equal. The incisors, canines and premolars have one root and the molars have 2-3 roots each. The area in between your root and the part of your tooth you see above the gum line is called the "neck" of the tooth. It is also helpful to understand that your tooth root doesn't have the same covering or outer layer as the rest of your tooth. While hard enamel covers your tooth, cementum covers the tooth root. Unfortunately, cementum is not as hard as enamel, which can leave your tooth root more vulnerable and sensitive.
Your tooth roots also have a canal, which is the open pathway or tunnel inside the root that connects the inner pulp chamber of your tooth to outside blood vessels and nerves. When this canal becomes decayed or infected, it is important to remedy it as soon as possible (root canal therapy) so that your tooth's nutrient pathway is not compromised or damaged.
While you don't get to see your tooth roots or show them off to others, you should know that their health and condition will drastically impact the parts of your teeth that are visible above the gum line. In fact, the health of your smile is only as good as the health of your tooth roots. If a tooth is loose or painful, it is often the roots of the tooth that need attention.
At your routine dental checkup, we are equipped to evaluate and care for the entire tooth – including the important tooth roots that no one else can see. If it has been six months since your last dental exam, call Dr. Mitzi Morris.