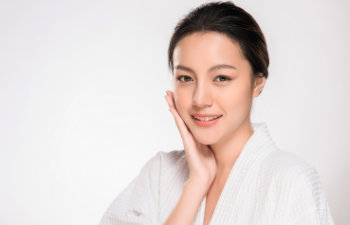 Botox is an increasingly popular treatment that goes beyond traditional dental care. At the office of Dr. Mitzi Morris, DMD we are proud to offer Botox injections at our Roswell office. As a dentist, Dr. Morris understands the importance of addressing cosmetic concerns like fine lines and wrinkles around the mouth while using her keen knowledge of facial anatomy. If you're considering Botox injections to enhance your smile, here is a closer look at this procedure and how it can complement your oral health journey.
Understanding Botox Injections Around the Mouth
Botox is a well-known and FDA-approved cosmetic treatment that has been used for years to reduce the appearance of fine lines and wrinkles. While it is commonly associated with treatments for forehead lines and crow's feet, Botox around the mouth, also known as "lip flip" or "smoker's lines treatment," can provide excellent results in improving the overall appearance of the mouth and smile.
What to Expect After Botox Injections:
We never want our patients to be caught off-guard, and getting Botox from your dentist may not be something you are used to. Here is what you can expect:
Minimal Discomfort:
Botox injections are relatively quick and virtually painless. Most patients experience only mild discomfort, likened to a tiny pinprick. If you are concerned about pain, your dentist can apply a topical numbing cream to the treatment area to enhance your comfort.
Temporary Redness and Swelling:
After the procedure, you may notice some redness, swelling, or slight bruising around the injection sites. These side effects are generally mild and should subside within a few hours to a couple of days. Applying a cold compress can help reduce any swelling.
Quick Recovery:
One of the major benefits of Botox treatments is that they require minimal downtime. You can typically resume your daily activities immediately after the procedure. However, it's advisable to avoid strenuous physical activities, alcohol consumption, and excessive sun exposure on the day of the treatment.
Gradual Results:
While some patients may notice improvements immediately, the full effects of Botox injections around the mouth usually become apparent within 7 to 14 days. Your dentist will provide post-treatment instructions to help optimize the results.
Natural-Looking Smile Enhancements:
When administered by an experienced and skilled dentist, Botox injections around the mouth can produce natural-looking results. Your smile will appear more youthful, with diminished fine lines and improved lip definition.
Long-Lasting Results:
The effects of Botox typically last between 3 to 6 months. As the muscles gradually regain their activity, you may consider follow-up treatments to maintain the results.
Trust Your Botox to a Cosmetic Dentist in Roswell
Botox injections around the mouth are a safe and effective way to enhance your smile and address fine lines and wrinkles in the lower face. As a dentist in Roswell, I believe in providing comprehensive care to improve both oral health and overall appearance. If you are interested in exploring Botox treatments or have any questions regarding cosmetic dentistry, I am here to help.
At the office of Mitzi Morris, DMD, we prioritize patient comfort, natural-looking results, and personalized treatment plans tailored to your specific needs. With Botox injections, you can achieve a more youthful and radiant smile that complements your oral health journey. Contact us today to schedule a consultation and discover the transformative benefits of Botox around the mouth.