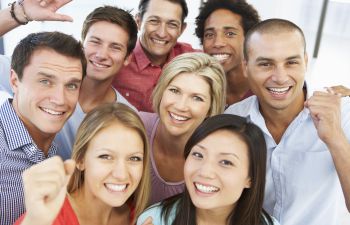 According to the American Academy of Cosmetic Dentistry, "the total annual revenue in the teeth whitening industry topped $11 billion at the beginning of 2015, with $1.4 billion spent on teeth whitening products." These figures are still climbing in 2017 and expected to do so over the next decade. Why is teeth whitening so popular? It is the most economical way to transform your smile in cosmetic dentistry. The benefits of teeth whitening are substantial. Whiter teeth can make you look younger, feel healthier and even boost your chances of career advancement according to a past study.
Choose a Professional
Just like anything else, choosing a professional can ensure you get professional results. While there are several DIY teeth whitening kits on the market, only a dentist can give you the peace of mind that your treatment is safe for your teeth and gums. In addition, you'll be getting a professional grade product that offers more powerful whitening capabilities in a smaller amount of time. For example, ZOOM! in-office whitening technology can lighten your teeth by 8 or 10 shades in just one hour. The entire process is overseen by a qualified dental professional, and any side effects are eliminated or greatly minimized – including common teeth sensitivity from over-the-counter products.
Protect Your Investment
Many patients are elated by their whitening results, and they immediately return to their old lifestyle habits with the assumption that their new white teeth are invincible. Unfortunately, no whitening treatment is permanent, including professional and OTC products. However, you do have some control over how long you can retain your brilliant smile. By keeping up you're your oral hygiene and avoiding stain causing habits, such as smoking and sipping coffee, you can maximize (and protect) your whitening investment.
Call Mitzi Morris, DMD to schedule your professional teeth whitening session today. We offer ZOOM! Whitening as a safe and hassle-free way to boost in your smile confidence.