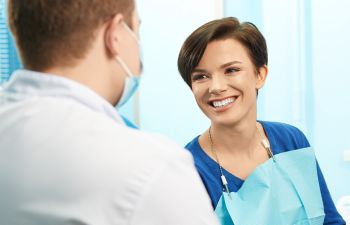 Your smile is one of the most powerful assets that you own. Since your teeth and gums are what make up that smile, it is important to do all you can to care for them. Just like many other things in life, the more we know and understand about our oral health, the better we can care for it. Learning about your teeth isn't always boring. To help you appreciate your smile more, here are some fun (and very intriguing) facts about your dental health.
#1 Your teeth are as unique as fingerprints.
No one has teeth like you! Just like your fingerprint, your teeth (and your tongue print) are unique to you and can even be used to identify you.
#2 Your enamel is the strongest substance in your entire body.
Enamel is the outer protective layer of your teeth. While this substance is not invincible, it is stronger than anything else in your body – including your bones. Don't be fooled, however, bacteria from sugary foods and acids can cause this strong enamel to wear down or erode.
#3 You are likely to make over 10,000 gallons of spit in your lifetime.
Never underestimate the power of your spit. Not only does the average person produce a quart of saliva each day, this liquid solution inside your mouth serves vital roles towards your oral health. Your saliva aids in digestion, rinses away bacteria and food debris, makes it easier to speak and swallow and helps neutralize acids in your mouth.
#4 Compared to animals, you have a low number of teeth.
Most adults have 32 teeth (including the 4 wisdom teeth). But did you know that dogs have 42 and snails can have over 20,000 teeth? Therefore, it is important to appreciate every tooth in your mouth, as they each serve an important purpose.
#5 Your teeth started forming in your mother's womb.
While it is not impossible, most babies are born without visible teeth. However, that doesn't mean they aren't there. Baby teeth develop under the gum line during fetal development, or while you were still in the womb!
Did you learn something new about your pearly whites? At the office of Mitzi Morris, DMD, we love making dental care fun! For more facts on your personal dental health, schedule an appointment with us in Roswell.