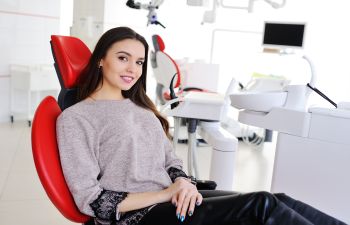 Cold and flu season can be daunting. If you are one of the unlucky victims of the flu virus, your entire body can feel the impact in significant ways. In fact, even your teeth can suffer the effects of the cold and flu virus. Here's some insight as to how your dental health can be disturbed when you're sick as well as ways to help prevent the flu and cold virus this season.
Toothache or Virus?
One of the most common dental symptoms associated with the flu or a bad cold is pain and pressure in your mouth. In most cases, inflamed sinuses are what creates this extra pressure in the jaw and teeth, as these chambers become swollen and blocked with excess mucus during a cold or flu. You may feel a constant ache or your top teeth may hurt when you bite down. Typically, this will affect more than one tooth. However, it is easy to mistake sinus discomfort for a toothache. If you have a high fever associated with the flu, it can also make your entire body ache in response – including your jaw and face!
Don't worry; when your sickness subsides, your achy teeth should go away too. Be sure to keep brushing while you are sick. It will be important to clear away germs and prevent secondary bacterial infection in your mouth that could linger after you are well.
Must Do Steps to Avoid Illness this Winter
There's no way to be 100% sure you won't get a virus this season. However, there are certainly things you can do to reduce your risk, including the following:
Wash your hands properly and frequently
Get adequate sleep to boost immune system
Don't touch your face
Stay away from infected friends and family
At the office of Dr. Mitzi Morris, we want to keep our patients healthy all year long. Diligent oral hygiene and routine dental visits can go a long way in keeping your body free of illness. If you have concerns regarding your dental health while you are under the weather, please reach out to us!