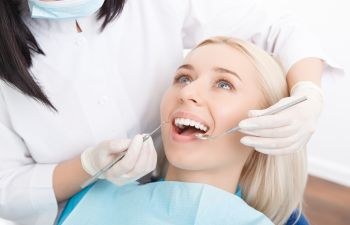 If you are not flossing on a daily basis, what is your excuse? Is it because your gums bleed, you don't have time or you simply don't know how to do it properly? It is time to put your excuses aside and learn just how important that thread of floss is to your smile and your overall health.
Sadly, up to 49% of Americans say they do not floss on a daily basis. This means that almost half of the population is neglecting a significant portion of their oral cleaning. Flossing does far more than just remove food debris between your teeth; it cleans up to 35% of your tooth's surface. Flossing removes harmful bacteria from your mouth, which can prevent it from reaching your cardiac tissues and compromising your overall health. Flossing helps prevent the following:
Cavities
Plaque and Tartar Buildup
Gum Disease
Avoid Bad Breath
Heart Disease
At the office of Dr. Mitzi Morris, we help our patients overcome their flossing excuses. For those that lack the know-how, we carefully instruct them on the proper steps and most effective technique. In addition, we educate patients on the wide variety of flossing options available to them. With flavored floss, water flossers and electronic flossing tools, there is sure to be a solution to fit your preference and budget. For those that lack dexterity, whether it is a child or a senior adult, there are some excellent hand-held devices on the market that can make the task less challenging. For the sake of your smile and your body, find the flossing method that works best for you and the one that encourages you to do it on a daily basis.
If you are a parent wanting to raise a disciplined flosser, engage in the habit at an early age. In fact, it is recommended that you start flossing your child's teeth as soon as there are two teeth that touch. Teaching them at an early age instills a lifelong habit that will provide powerful benefits for better health.