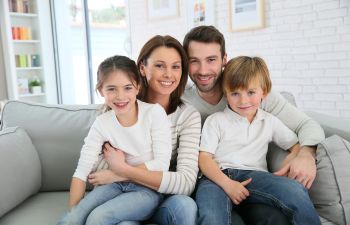 When it comes to flossing, the most commonly asked question is, "Are you flossing?" Flossing is an integral part of your oral hygiene routine. However, once you've understood its necessity and made the task a daily habit, you'll need to ask yourself another question: "Are you flossing correctly?"
Just like brushing your teeth, there is a proper form and technique to flossing your teeth. While most dentists are concerned with whether you are flossing at all (considering the astounding number of Americans who admit they skip the task), it is equally important that you do it right. Here are some flossing tips to help you out:
Be Persistent. Unfortunately, plaque doesn't take days off when accumulating on your teeth and gums, so you shouldn't skip days of flossing either. It is important that you floss each and every day for maximum oral health benefits.
Don't Rush. Flossing requires a certain level of dexterity and precision, and it is not a job that you can hurry though. Take your time and ensure you are cleaning between all of your teeth, moving the floss up and down as you go. If you are going to make the effort to get your floss in your mouth, go ahead and take the extra few minutes it requires to do it thoroughly.
Stay Fresh. When using a string of floss, don't use the same section of your floss for every tooth. This may cause you to accidently compound more plaque between your teeth. Instead, make sure you have a fresh portion of floss as you move from tooth to tooth.
Choose wisely. You may not realize it, but there are a number of flossing types and tools on the market. Choose a floss that is comfortable and easy for you to use, whether it be a certain flavor preference or a hand-held flossing tool for better coordination.
Still not sure if you are actually flossing correctly? We can help you at Mitzi Morris, DMD. We love educating patients on the proper oral hygiene techniques that will keep their smile healthy and vibrant. Flossing your teeth will likely help you avoid unexpected dental visits – and that's okay with us!