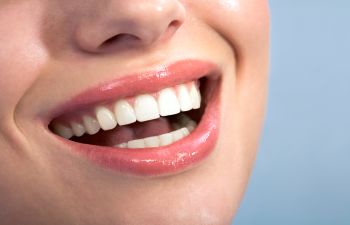 It is common for teeth to be imperfect. They may have unsightly gaps and unevenness or suffer stains and chips over time. When these flaws occur on the front teeth, it can be a real detriment to your self-esteem. Fortunately, cosmetic dentistry offers a remarkable solution with porcelain veneers. Veneers are one of the most highly preferred options for covering up a wide range of aesthetic dental issues and creating a celebrity smile that you can be proud of.
Despite the beauty and versatility of veneers, there are still some misconceptions surrounding the procedure that cause some patients to shy away. To set the record straight, we've exposed five of the most common myths about porcelain veneers:
Myth #1: The application is painful. Veneers do require that a small portion of your teeth be shaved off so that the porcelain shell can form a strong bond to you natural tooth. However, you will be given a local anesthetic to eliminate any pain or discomfort.
Myth #2: Veneers are only placed in the front of your mouth. While veneers are most often placed on the six upper front teeth or the ones that are most visible when you smile, they can also be used on lower teeth and premolars when necessary.
Myth #3: Most of the tooth must to be filed down before veneers can be placed. The reshaping and prep work to a tooth before veneers is very minimal and does not include your entire tooth.
Myth #4: Veneers only serve to improve the appearance of teeth.It is true that veneers are primarily cosmetic. However, veneers can also be used to fill out the cheeks and build (or rebuild) molars.
Myth #5: Veneers are unnaturally white and fake-looking.Modern veneers are customized to match the thickness, shape and natural color of your existing teeth. Therefore, they can look extremely natural.
Have more concerns or hesitations about porcelain veneers? Call Dr. Mitzi Morris. We can explain the procedure in detail and help you attain the beautiful and confident smile you've always wanted.