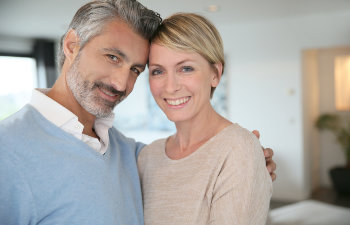 If you are familiar with the dentist or dental care, you've probably heard about cavities. Beyond your efforts to brush your teeth and avoid getting a cavity, however, how much do you really understand about tooth decay?
Cavities, also known as dental caries or tooth decay, are a common dental problem that affects people of all ages. They occur when the enamel, the protective outer layer of the tooth, becomes damaged due to the acids produced by bacteria in the mouth. To help you better understand cavities and how to prevent them, Dr. Mitzi Morris in Roswell has compiled a list of frequently asked questions about cavities.
What causes cavities?
Cavities are primarily caused by poor oral hygiene and an unhealthy diet. When we consume sugary or starchy foods, the bacteria in our mouth feed on these sugars and produce acids that attack the tooth enamel. Over time, if proper oral hygiene is not maintained, this acid attack can lead to the formation of cavities.
What are the symptoms of a cavity?
The symptoms of a cavity may vary, but common signs include toothache, tooth sensitivity to hot, cold, or sweet stimuli, visible holes or pits in the teeth, and dark spots on the tooth surface. If you experience any of these symptoms, it is essential to schedule a dental appointment for an examination.
Can cavities be prevented?
Yes, cavities can be prevented through proper oral hygiene practices. This includes brushing your teeth at least twice a day with fluoride toothpaste, flossing daily, and using an antibacterial mouthwash. Additionally, reducing your intake of sugary and acidic foods and drinks can help protect your teeth from decay.
How often should I visit the dentist for check-ups?
Regular dental check-ups are crucial for maintaining good oral health and preventing cavities. It is recommended to visit your dentist every six months for a thorough examination, professional cleaning, and early detection of any dental issues, including cavities.
How are cavities treated?
The treatment for cavities depends on the severity of the decay. In the early stages, a dental filling may be sufficient to restore the damaged tooth structure. If the decay has progressed and affected a larger portion of the tooth, a dental crown may be required. In more severe cases, root canal therapy or tooth extraction may be necessary.
Are dental X-rays necessary for detecting cavities?
Yes, dental X-rays play a vital role in detecting cavities that are not visible to the naked eye, especially between the teeth and below the gum line. X-rays enable your dentist to identify cavities early on and provide appropriate treatment before they worsen.
Can adults get cavities?
Absolutely! Cavities can affect individuals of all ages. While they are more commonly associated with children, adults are also susceptible to tooth decay, particularly if they neglect their oral hygiene or have certain risk factors such as dry mouth or gum recession.
By understanding the causes, prevention, and treatment options for cavities, you can take proactive steps to maintain optimal oral health. Remember to consult with a dental professional like Dr. Mitzi Morris for personalized advice and regular dental care. Don't let cavities get in the way of your smile—take charge of your dental health today!